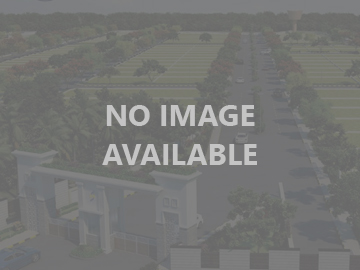 Common real estate terms used in Tamil nadu market
Here are few of the terms used in real estate in Tamil Nadu, This will help you understand and transact better when dealing in on the best investments. If you have any queries on how to invest better in real estate feel free to contact us - Daga developers.
1. Patta: Refers to legal ownership of a piece of land.
2. Chitta: A document that contains details about the land, its size, and ownership.
3. EC (Encumbrance Certificate):A certificate that proves the property is free from legal and monetary liabilities.
4. DTCP (Directorate of Town and Country Planning): Approval from this department ensures that a property adheres to planning and development regulations.
5. FAR (Floor Area Ratio): The ratio of a building's total floor area to the size of the piece of land upon which it is built.
6. CMDA (Chennai Metropolitan Development Authority):Responsible for planning and development within the Chennai metropolitan area.
7. Guideline Value:The government's fixed value for properties in a particular area, used to calculate stamp duty and registration charges.
8. Sale Deed: A legal document that transfers ownership of a property from the seller to the buyer.
9. Power of Attorney (POA): A legal document that grants someone the authority to act on behalf of the property owner.
10. EB (Electricity Board): The authority responsible for supplying electricity; often relevant when considering the electrical connections for a property.
11. FMB (Field Measurement Book): Contains detailed land records and measurements, helping in property verification.
12. Panchayat Approval: Required for properties in rural areas, indicating that the local village council has approved the property for construction.
13. NIL Encumbrance Certificate: A certificate stating that the property has no encumbrances during a specific period.
14. Blue Print (Plan Approval): The sanctioned plan for construction provided by the local authorities.
15. Udhyog Aadhar: For commercial properties, this registration may be required for certain benefits and subsidies.
16. CCR (Common Construction Rules): Guidelines specifying the permissible construction norms in a given area.
17. Redevelopment: Refers to the process of demolishing and rebuilding existing structures for better utilization of the land.
18. Conveyance Deed: A legal document that transfers the title of a property from the developer to the association or individual owner.
19. Premium FSI: Additional Floor Space Index allowed by local authorities for a fee, enabling more construction on the same plot.
20. Mutation of Property:The process of updating the land revenue records to reflect the change in ownership due to buying or selling.
These terms are essential to navigate the complexities of real estate transactions in Tamil Nadu. Understanding these terms can be crucial when dealing with real estate transactions in Tamil Nadu.