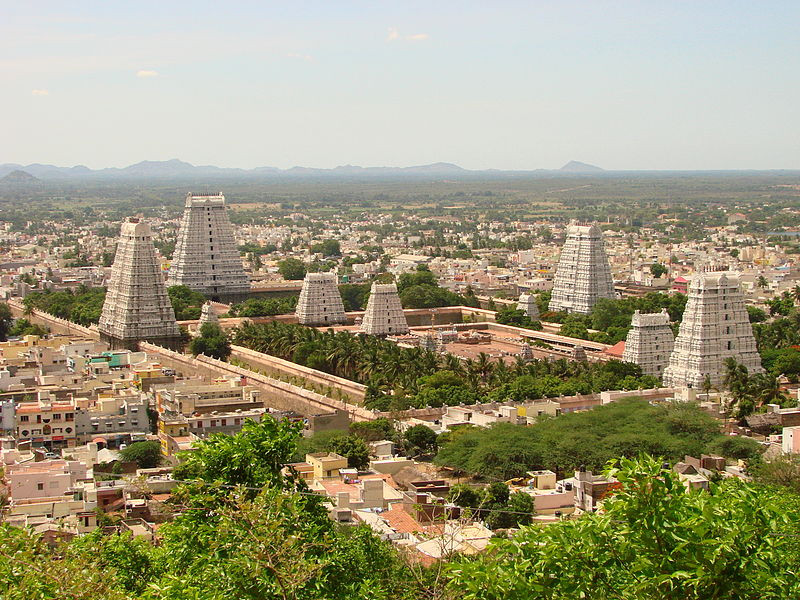 Why should one live in Tiruvannamalai ?
"Even the powerless will become powerful and conquer, if they select a proper field (of action), and guard themselves, while they make war on their enemies." – Thirukural
As this Couplet says, it is the field that decides one's victory so is the Place you live which decides your future and true success. When you hear the place 'Thiruvannamalai' the thing that pops up in your mind is a land full of noble men roaming in and around the hill seeking peace and benevolence. But one question that keeps haunting everyone of us is why they choose 'Thiruvannamalai' ?
It is very simple, Thiruvannamalai is not just a Hill with a Temple but God himself. But is it as simple as this phrase to understand it? No is the answer.
Why Thiruvannamalai is a very deep question with very deep answers. Great human beings like Bhagwan Ramanar and Bhagwan Yogi Ram Surathkumar chose to live in Tiruvannamalai not just to seek God but to find their inner self. They believed that it is our Inner Self which is the God. Seeking to know our own self or inner self is not an easy thing. You must forget all your worldly chaos and start being in peace and serenity and both you get here at Tiruvannamalai.
Lord Shiva made this land a land of Pure Water, Pure Air and Pure Peace one who seeks to live in peace and happiness starts his voyage towards the land of Tiruvannamalai. Many millionaires from all around the world throng towards Tiruvannamalai to find their piece of land and settle here seeking peace.
Find your Land in Tiruvannamalai and start seeking the God in you.