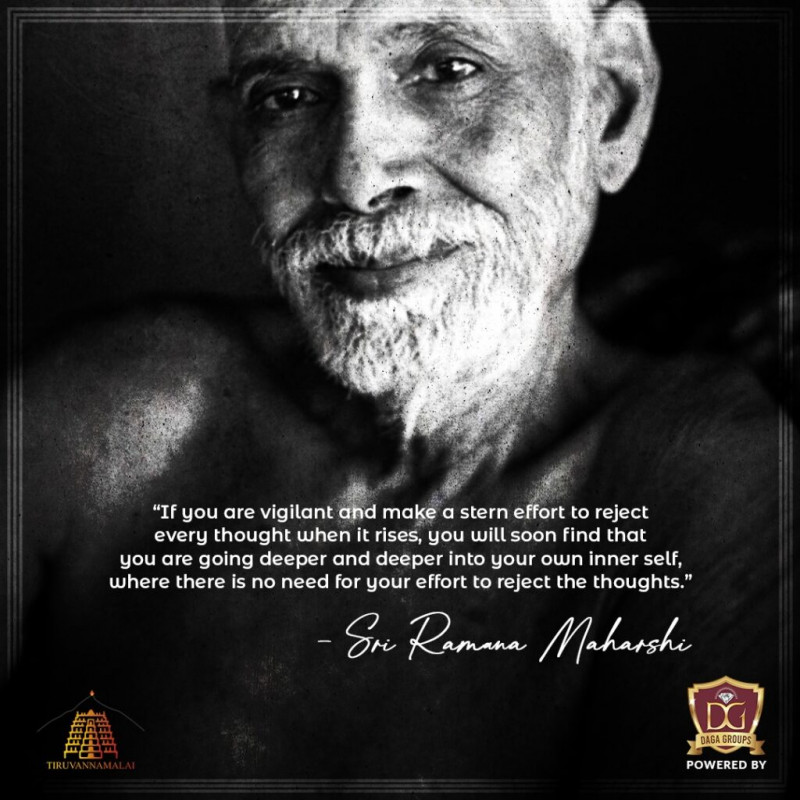 10 important Life Lessons Ramana Maharishi
Every word out of Bhagwan Shri Ramana Maharishi is a life lesson, here are the 10 important Life lessons from Bhagwan.
1. Happiness
"Happiness is your nature. It is not wrong to desire it. What is wrong is seeking it outside when it is inside."
2. Silence
"Whatever is destined not to happen will not happen, try as you may. Whatever is destined to happen will happen, do what you may to prevent it. This is certain. The best course, therefore, is to remain silent."
3. Feelings
"Thoughts come and go. Feelings come and go. Find out what it is that remains."
4. Correcting Oneself
"Correcting oneself is correcting the whole world. The Sun is simply bright. It does not correct anyone. Because it shines, the whole world is full of light. Transforming yourself is a means of giving light to the whole world."
5. Trouble
"Why should you trouble yourself about the future? You do not even properly know about the present. Take care of the present, the future will take care of itself."
6. Who am I ?
"The question 'Who am I?' is not really meant to get an answer, the question 'Who am I?' is meant to dissolve the questioner."
7. Peace
"Silence is truth. Silence is bliss. Silence is peace. And hence Silence is the Self."
8. Future
"There is neither past nor future. There is only the present. Yesterday was the present to you when you experienced it, and tomorrow will be also the present when you experience it. Therefore, experience takes place only in the present, and beyond experience nothing exists."
9. Spirit
"Your true nature is that of infinite spirit. The feeling of limitation is the work of the mind."
10. Awareness
"You are awareness. Awareness is another name for you. Since you are awareness there is no need to attain or cultivate it. All that you have to do is to give up being aware of other things, that is of the not-Self. If one gives up being aware of them then pure awareness alone remains, and that is the Self."